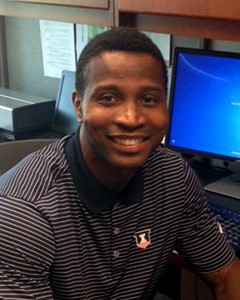 2016 Guest Speaker - Dee Brown
Former University of Illinois basketball All-American Dee Brown will be the featured speaker at the 26th annual Springfield Sports Hall of Fame Induction Ceremony
After earning Mr. Basketball honors as a senior at Maywood Proviso East High School in 2002, Brown signed with Illinois and coach Bill Self in a recruiting class that also included Deron Williams, James Augustine and Aaron Spears.
During Brown's junior season in 2004-05, the Illini won 37 games, were No. 1 in the country and eventually lost in the NCAA tournament title game to North Carolina. Brown was named The Sporting News National Player of the Year after that season, and in 2006 he won the Bob Cousy Award as the nation's top point guard.
Brown remains the winningest player in Fighting Illini basketball history along with being one of the most popular. He played in 114 victories during his career and ranks third all-time in scoring (1,812 career points), second in career steals (231) and 3-points (299) and third in career assists (674).
He was selected in the second round of the 2006 NBA draft by the Utah Jazz and played 49 games for the Jazz that season. He signed with the Washington Wizards in 2007 and was the starting point guard for 11 consecutive games during one stretch before being waived. He also played for Phoenix, and in 2010 he was cut out of training camp by the Dallas Mavericks.
Brown played internationally in Turkey, Israel, Italy, China, Puerto Rico, Latvia, Romania and Bulgaria from 2007 to 2015 before retiring.
He was named special assistant to then - Illinois athletic director Mike Thomas in September 2015, and he still holds that position under interim A.D. Paul Kowalczyk.
Among his duties are representing the director of athletics and Illinois athletics at a variety of campus and off-campus functions and meetings and relationship building with campus administrators and local and regional business leaders and donors. Additional aspects include outreach efforts and fundraising.
Brown also assists in the recruiting process for many sports in accordance with NCAA rules and serves as a mentor for current student - athletes in all sports while developing and growing successful relationships with former Fighting Illini.